Marvel vs. Capcom 2 (Xbox)
The content locks are really getting on my nerves now, it isn't getting the points that is the issue its how the in game shop changes stock randomly so you have to keep going back there any buying characters until the game decides to switch to the next character set, once you unlocks most of the characters it becomes a case of playing the game until the shop changes to a new set of characters you can buy and even then it is random, I don't think I've seen Magneto on sale once since I've been playing this.
On the upside I completed the game on score attack mode with over a billion points which is good for me because it means I get 3000+ shop points. It good that I'm unlocking all these characters because I think I'd go crazy constantly fighting Amigo, Wolverine (both versions) and that mummy from Darkstalkers over and over. On the downside some of these new characters were probably best left for later (Sentinel is mega broke).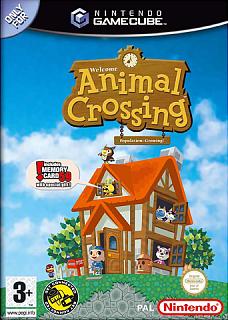 Animal Crossing (Gamecube)
Nothing happened today, Tom Nook has started mocking me by stocking items I bought 3 days ago, I'm best off plugging my Game Boy Advance into the game from now on just to have something to do. I can't wait for the end of the month to come so I can get rid of the 100 raffle tickets I have in my basement.
Air Gallet (Arcade version emulated via Final Burn Alpha)
So playing this made me realise, those arcade sticks I bought for my Xbox are pieces of shit, I mean you can get by with them in fighting games but with shooters you need to use a controller. It only took 2 minutes for my arm to strain from tapping the fire button, that's not me being weak that's the joystick buttons needing to be pressed harder because they feel spongy.
It's a shame the original Hori EX sticks are so rare because I'd love to own them.
Air Gallet itself is a decent shooter but it's generic, if you were to put it up next to a strikers game or something I'd doubt most people could tell the difference. I'm sure shooter fans will say I'm ignorant but it didn't feel like a stand out to me. Not much else to say other than it features the voice work of the guy who did the voice for Master Hand and the Announcer from Smash Bros and Shaft from Castlevania: Symphony of the Night.
Donpachi (Arcade version emulated via Final Burn Alpha)
Played this for like 5 minutes was feeling kind of bummed out so I just quit. I've played this many times before and on my day it is one of my favourite shoot'em up games, it's really well designed and the difficulty is balanced perfectly. The opening stage is enough to make sure you stay focused and it eases you in enough that after a few times it becomes easy for someone as useless as me to beat it without dying. I think the way the game starts over when you beat the 5th stage is cool too, it's like Ghosts n' Goblins or something but only you don't feel mega cheated having to start again because the game isn't unfairly difficult the first time around, the second time round though is crazy.