Cardfighters' Clash: SNK vs Capcom (Neo Geo Pocket)
I've been playing this mostly for the last two days, I have a thing for card games so this was a no brainier for me. There are two versions of Cardfighters' Clash, I have the SNK version so I started the game with an SNK deck and have to win all my Capcom cards. Cardfighters' Clash isn't a particularly deep card game but it is absorbing once you get into it, there is something fun about card games like this, it is very basic and the cards reflect that, you can have up to 3 of any card in your deck and when you consider the abilities of some cards you quickly realise that the card game can easily be broken if you get the right cards (a lot of card games have this problem in their early phase). In that sense Cardfighters' is like an RPG, you keep having matches and with each one you win you improve a little. If there is one thing that I think is a huge shame it is that the card game was never adapted into a real life card game because something like Capcom vs SNK would have had some legs as a card game, in my opinion anyway. Also there was a sequel with all new cards and mechanics but it was Japan only, what a shame.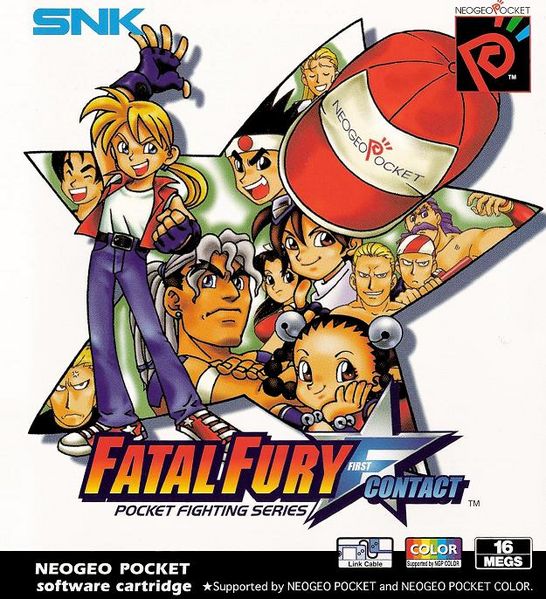 Fatal Fury First Contact (Neo Geo Pocket)
I play tested this more than anything, I'm not really that big on Fatal Fury, I love Garou: mark of the Wolves but that is an entirely different beast to the rest of the Fatal Fury games. This is okay I guess, it isn't as good as King of Fighters R-2, or The Last Balde, or Samurai Shodown II but it is still a decent fighting game.